Telecommunications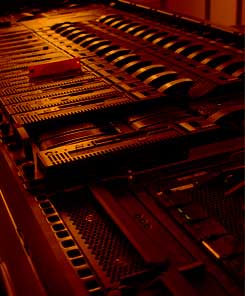 Switching Systems
Wikstrom provides the latest in switching systems. From Centrex and PBX services, to large on-site switching platforms. We specialize in products from Panasonic and Nortel, with IP trunking, and SS7 signaling connections.
Local, Regional or National Data Transport
Wikstrom interconnects with many regional and nationwide Carriers of Data and Voice traffic in addition of being a member of Aurora, a Minnesota based fiber network provider.
Interactive Video
Wikstrom provides the latest in Interactive Video services to the schools, libraries, and commercial customers using a private Minnesota network and peering connections to the nation for dial-up video services. Our vendor of preference for the customer equipment is Tandberg.
Radio Systems
Wikstrom installs and services all types of radio systems from Cellular, Point-Point data systems, to a Business Band radio & repeater system across NW Minnesota.