Computer Networking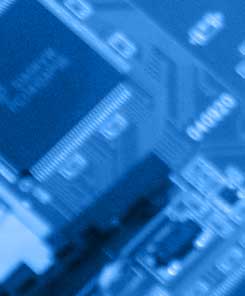 Computer Networking & Custom Programming
Wikstrom Technologies has experience in a wide array of computer networking and programming technologies. We can design a network from the ground up which will fulfill your specific needs.
Design, Wiring & Networking Hardware
Building new or remodeling? Need to upgrade your current wiring? Make sure your building is wired with the latest technology. We can build Gigabit, 10 Gigabit, or 40 Gigabit networks. We can also help you upgrade your legacy 10 Megabit or 100 Megabit networks to improve performance and productivity. Support mobile stations with a business-class wireless network and keep computers, printers, servers, and other networked devices running their fastest on a wired network.
Security
Keep your network secure on the inside and the outside. Make sure your computers and files are secure within your network, that your systems remain free of viruses, worms, greyware, and other malware, and that there are no 'back doors' into your network. We can provide security solutions from Cisco and SonicWall, and we offer custom network security based on Linux and BSD, like pfSense firewalls, Snort intrusion detection.
File Servers & Remote Backup
Share files between five users or five thousand, in one office or with branch offices across the region or nation. We can set up a new networked storage system or upgrade an existing Windows, Novell Netware, or Samba file server. Windows, MacOS, UNIX/Linux, and OS/400 computers can all share the same files.
We can help protect your data against disaster, accidental deletion, or corruption by installing remote backup services. Automatic backups of your data are made to secured, battery-backed, RAID-protected servers. If you lose a file, or even a whole computer, you can easily get your data back.
Database Servers
Speed and centralize access to important business data, or even make your public data searchable on the Internet. We have years of experience in Microsoft SQL Server, MySQL, PostgreSQL, and Oracle database servers. We can design and install a database system at your location, or your data can be stored in one of our secure, power-protected locations.
Spam Filtering
Stop spam before it ever gets to your inbox. We offer spam filtering using SpamAssassin, Mimedefang, and custom software developed through years of real-world spam-fighting experience. Your spam filtering solution can be fully customized and features advanced spam-fighting tools like greylisting and auto-whitelisting. Spam filtering can be transparently added to your existing email system, or your email can be hosted and spam-filtered directly on our servers.
Web Servers, Managed Hosting & Colocation
Host your website in our datacenters – your site will be protected by redundant Internet routes, automatic nightly rdiff-backup and ZFS snapshot, and electric power backed by both battery and generator. Co-locate your server with us, or let us provide the server. We can support nearly any type of hosting environment required – PHP, ASP.NET, Ruby on Rails, Perl, Python, CGI, and more, on Linux/Apache or Microsoft Windows IIS. Plus, our software can help you build a site automatically, with content management software like Drupal and WordPress.
Server & Desktop Support
We'll keep your current computer systems monitored and maintained to run at their peak. Nearly every operating system running on servers and desktops is supported – from Windows XP and Server 2003 to DOS and Windows 3.1, as well as MacOS, Linux, and other UNIX and UNIX-like operating systems.
Proxy Serving & Content Filtering
Filter adult-oriented and other objectionable websites or reduce web traffic on your Internet connection by using a proxy server. We have years of experience in running bulletproof proxy servers in an ISP environment.