Wikstrom Technologies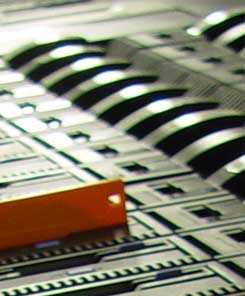 Wikstrom Technologies provides Design, Purchase, Installation and Maintenance of office networks, internet access, wide-area private networks (VPNs), and other telecommunications needs. To help your business grow, we also design, sell, install, and support systems for point-of-sale, local office and wide-area file-serving, and remote backup services to keep your data safe.
With services ranging high and low, one might wonder what they are...
We do Computer Networking
We will help with Design, Wiring and Security of Virtual Private Networks, Remote Backup, File Servers, Database Servers, Web Servers, Switches and Operating Systems.
We do Internet Access
Whether you need to connect one computer or one thousand, Wikstrom Technologies can connect you to the Internet. We offer Fiber Connections, T1 Connections, DSL and Wireless.
Is your email full of spam? We can filter spam from your existing mail server or service, or we can set you up with a whole new email domain. Need web hosting too? We can host your website, no matter what technology it uses. And through our connections with Wikstrom Graphics, we can help you with your web design needs as well.
We do Telecommunications
Extend an office phone system or connect to a branch office halfway across the country. We design, sell, install, and support Switching Systems, Local, Regional and National Data Transport, Interactive Video, Radio Systems, and Voicemail.